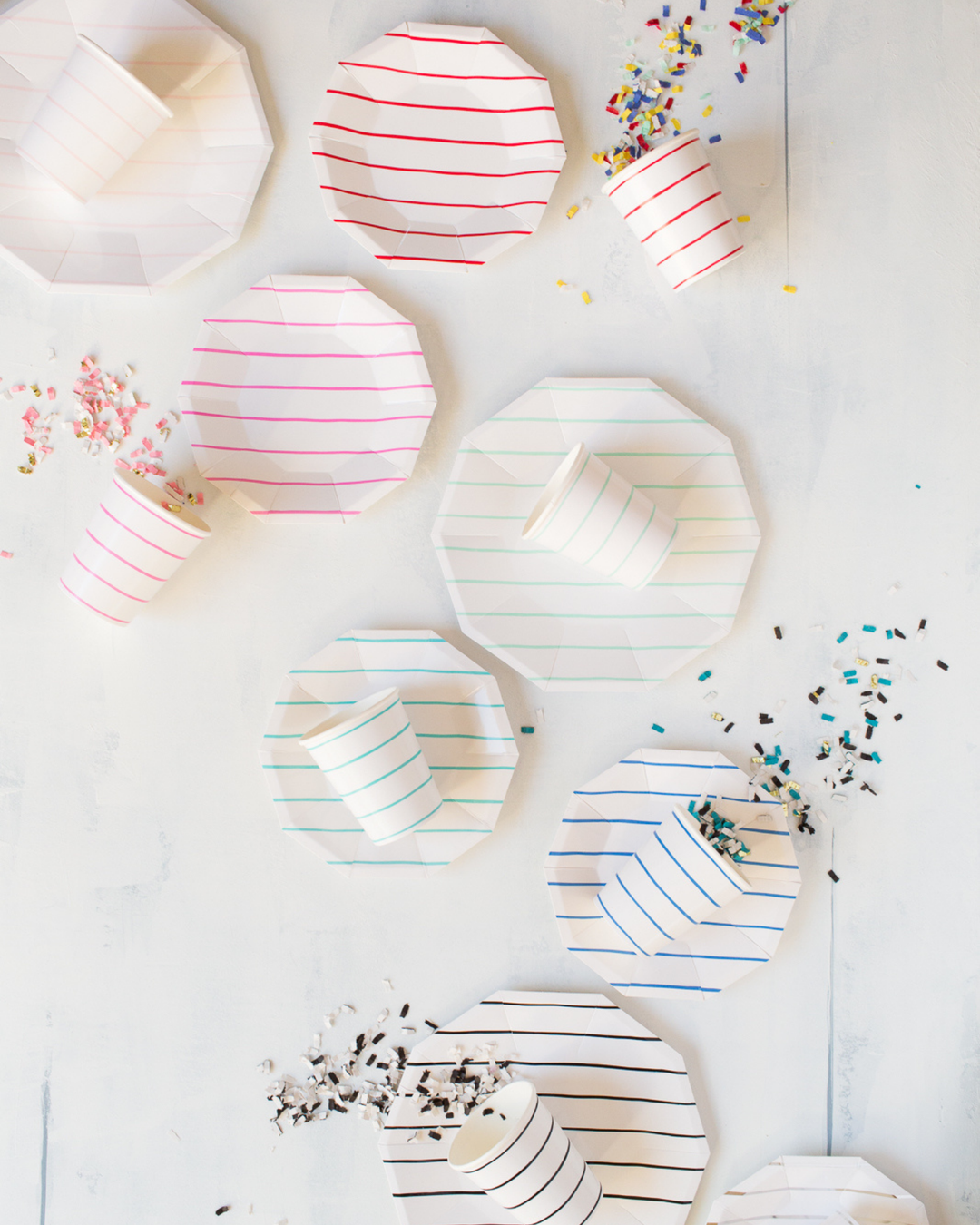 PARTY THEMES
STRIPE & PLAID
Add a pop of pattern to your parties with Bonjour Fête's vast collection of stripe and plaid party supplies, party decorations, and tableware. Whether you're throwing a gingham-themed Mother's Day brunch, or a rainbow-themed baby shower, there's no shortage of patterned partyware to browse. Find patterned paper plates, paper napkins, and paper cups in a variety of colors such as black and white striped, pastel gingham, and rustic red plaid. And shop decor to compliment any birthday party setting like rainbow striped paper fans and painted checked table runners. All the scalloped, gingham, plaid, and striped party supplies for every kind of celebration!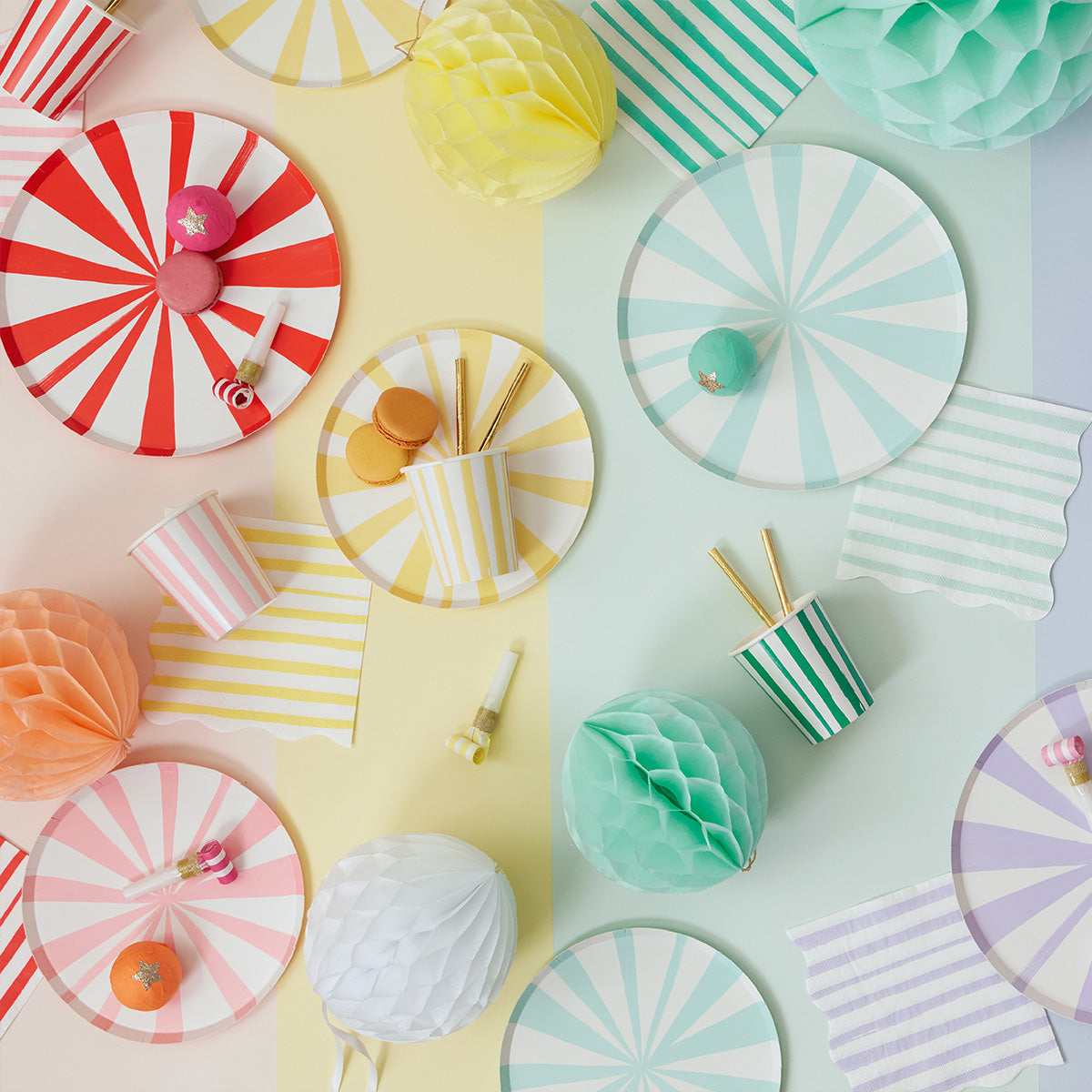 LE BLOG
HOW TO USE STRIPED PARTY SUPPLIES
Stripes, so many ways! From birthday parties to baby showers, learn how to use striped party supplies for any themed celebration!
READ MORE