HOLIDAY
HANUKKAH
Bonjour Fête isn't just about Christmas parties. We have all the Hanukkah party ideas and Hanukkah party supplies you'll need to bring the festival of lights straight to your front door! Browse our selection of blue and white party decorations, Hanukkah-themed crafting supplies and decorating kits, and Star of David tableware to serve up those heavenly potato latkes. And keep the good times rollin' each night of Hanukkah with our collection of holiday party favors; like our mini dreidel piñatas or our Sugarfina Hanukkah celebration candy bento box. So turn up those Hanukkah songs and get ready to celebrate a very Happy Hanukkah!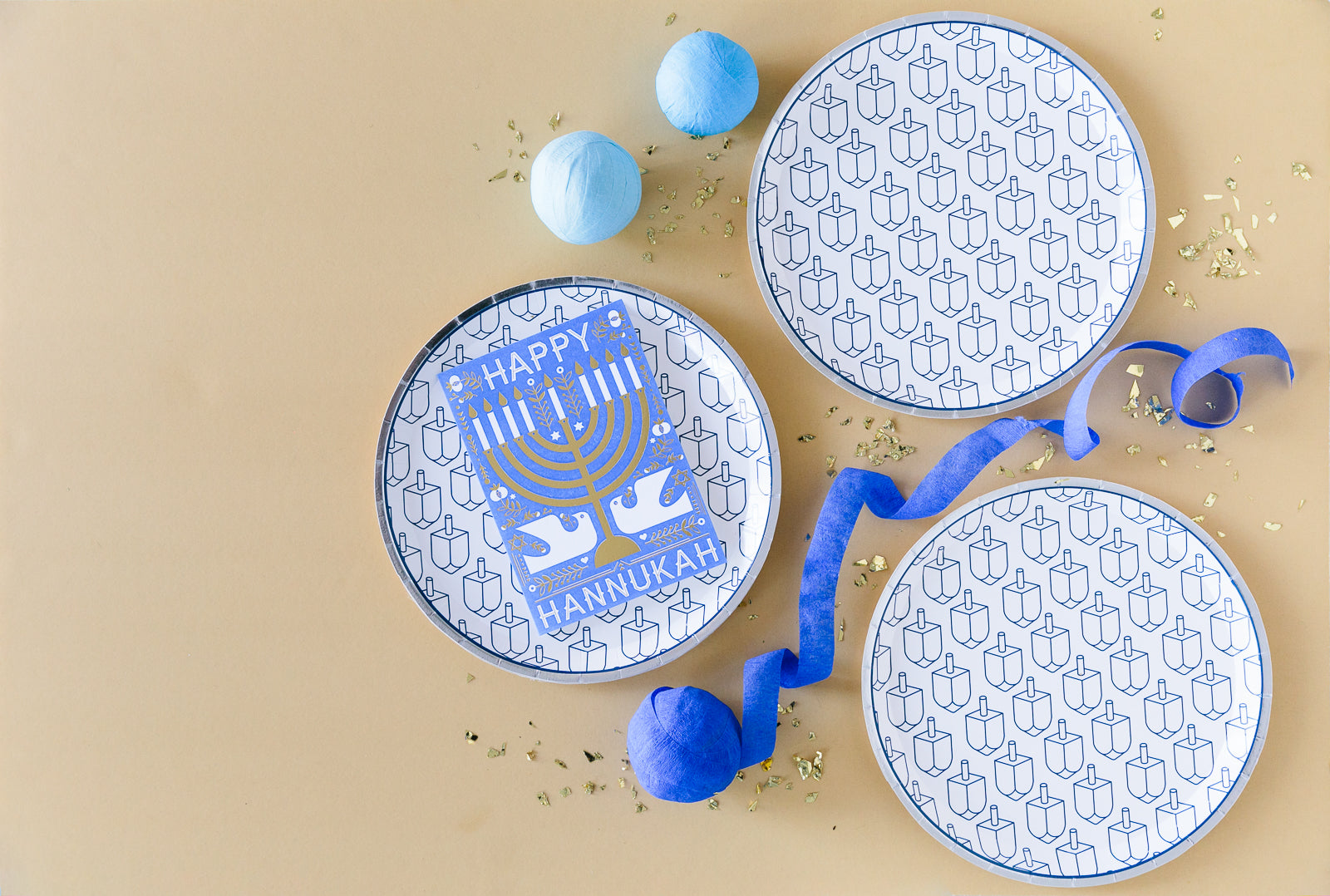 LE BLOG
HOW TO HOST A HANUKKAH PARTY
Make your family Hanukkah gathering shine with our festive party ideas, supplies and decorations! From dreidels and candles to Hanukkah balloons, we have all the inspiration you need to create a memorable holiday celebration.