BONJOUR!
Bonjour, hello, and welcome to the party! Rachel Huntington, Owner & Chief Creative Officer of Bonjour Fête here. Born and raised in Texas, the notion that 'bigger is better' was impressed upon me at an early age. And so, it should come as no surprise that when I became the mother of two lovable muses, and de facto party planner of their special occasions, I went BIG! (My present-day Los Angelino-self also recognizes that extravagance doesn't mean compromising my values when it comes to celebrating responsibly and sustainably, more on that here.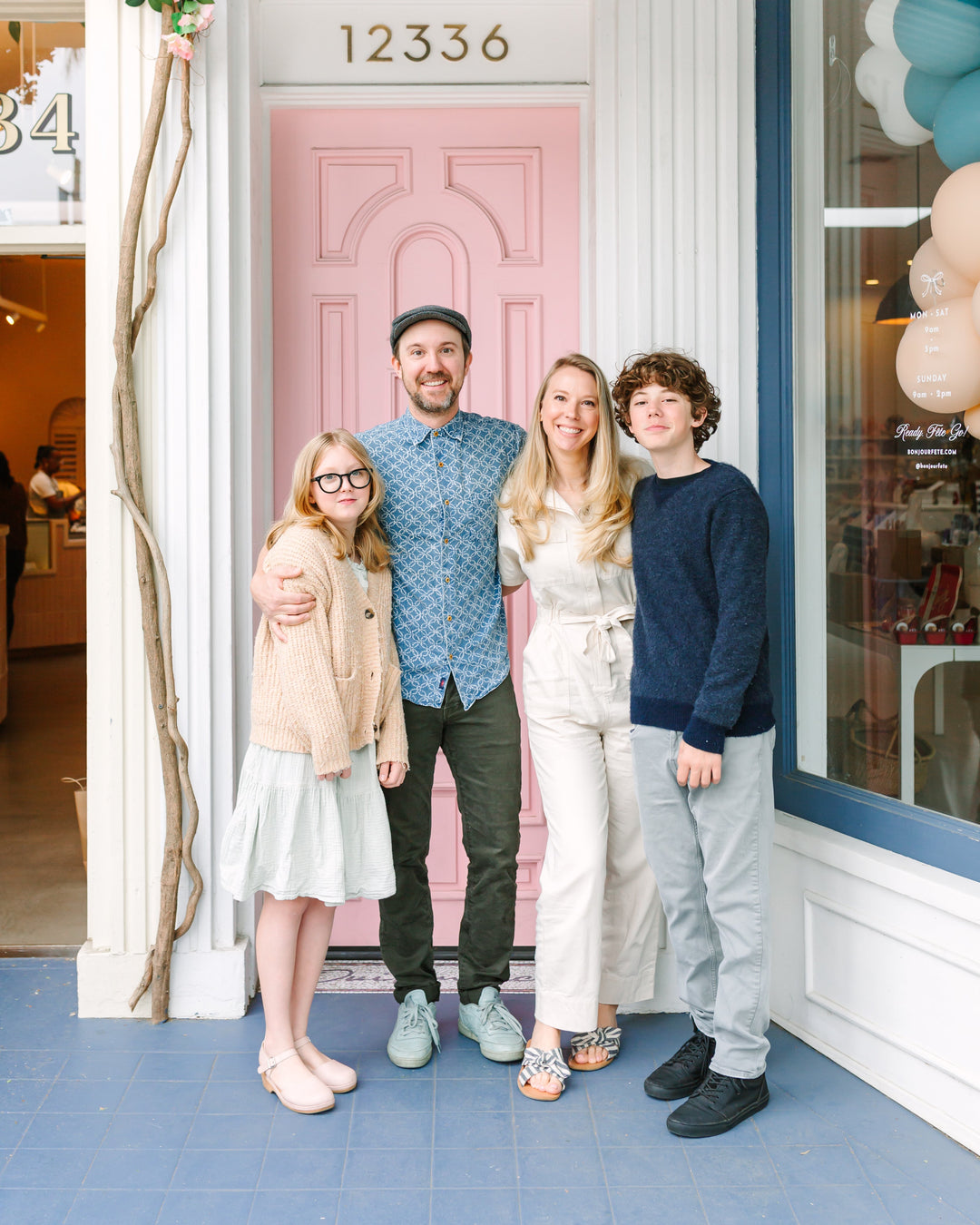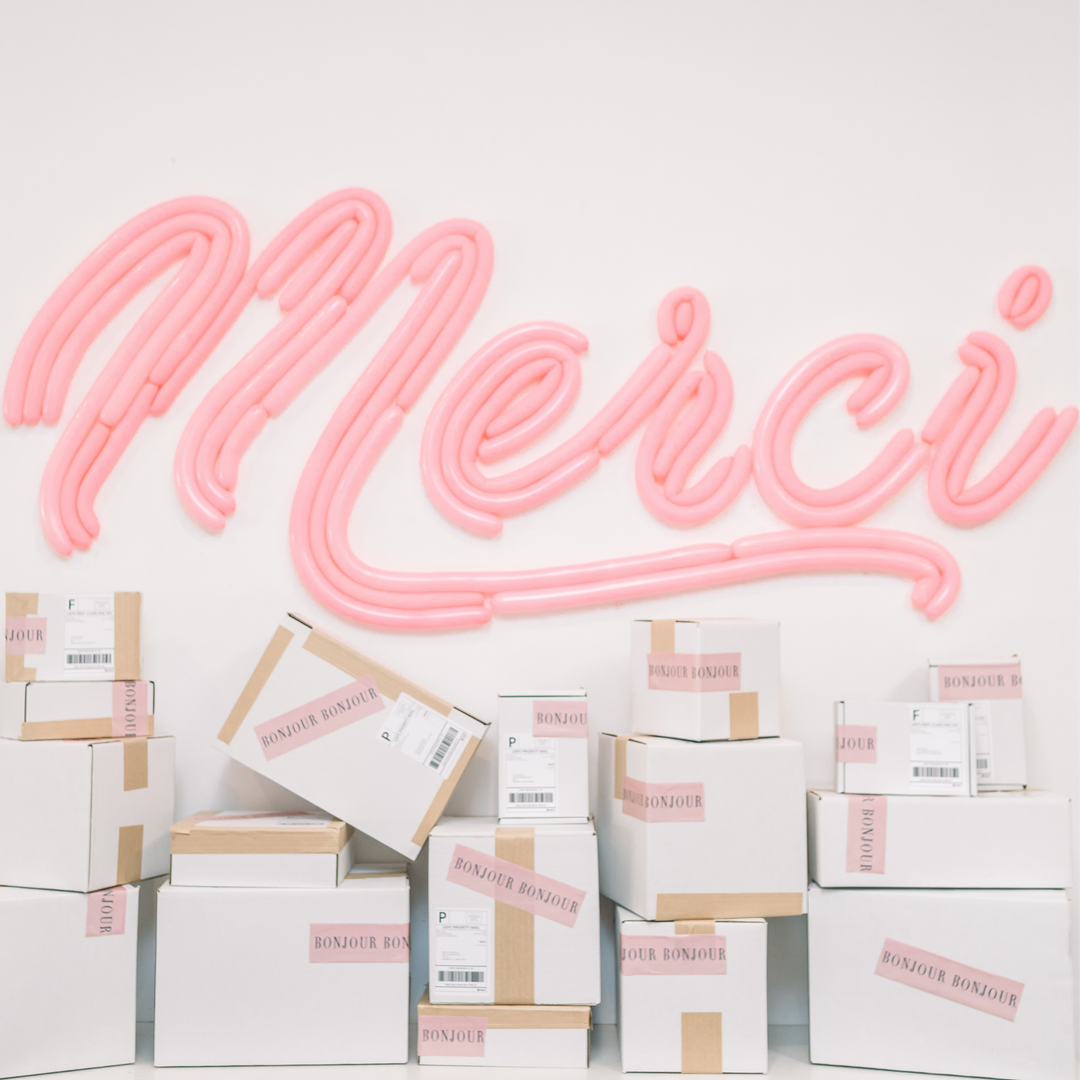 SO, WHY THE FÊTE?
Because ours is a boutique born in Montreal, Canada where I lived with my family prior to landing in Sunny California, and let's be honest, who doesn't love Ze French? Croissants, macarons, soirées… oui!
Bonjour Fête, Hello Party for the English-speaking, was conceived to alleviate the challenges of everyday entertaining, no uninspired, basic big-box offerings here. Instead, our premium party store houses a unique & curated collection of my favorite things, as well as the tools & inspiration to throw your own beautiful & effortless event. I've lived in or traveled to many parts of the world, allowing me the opportunity to discover & deliver products you won't find just anywhere & all in one place.
OH LA LA, IT'S MOI!
My design sense and style are continuously evolving, but more often than not, I'm drawn to things that are colorful, layered, and a bit unexpected. I have a passion for prints and a strong eye for trends that I believe are represented in the products I've selected for you, my friends, and amazing clients. From one host to another, I hope you enjoy, cheers!
Xoxo
Rachel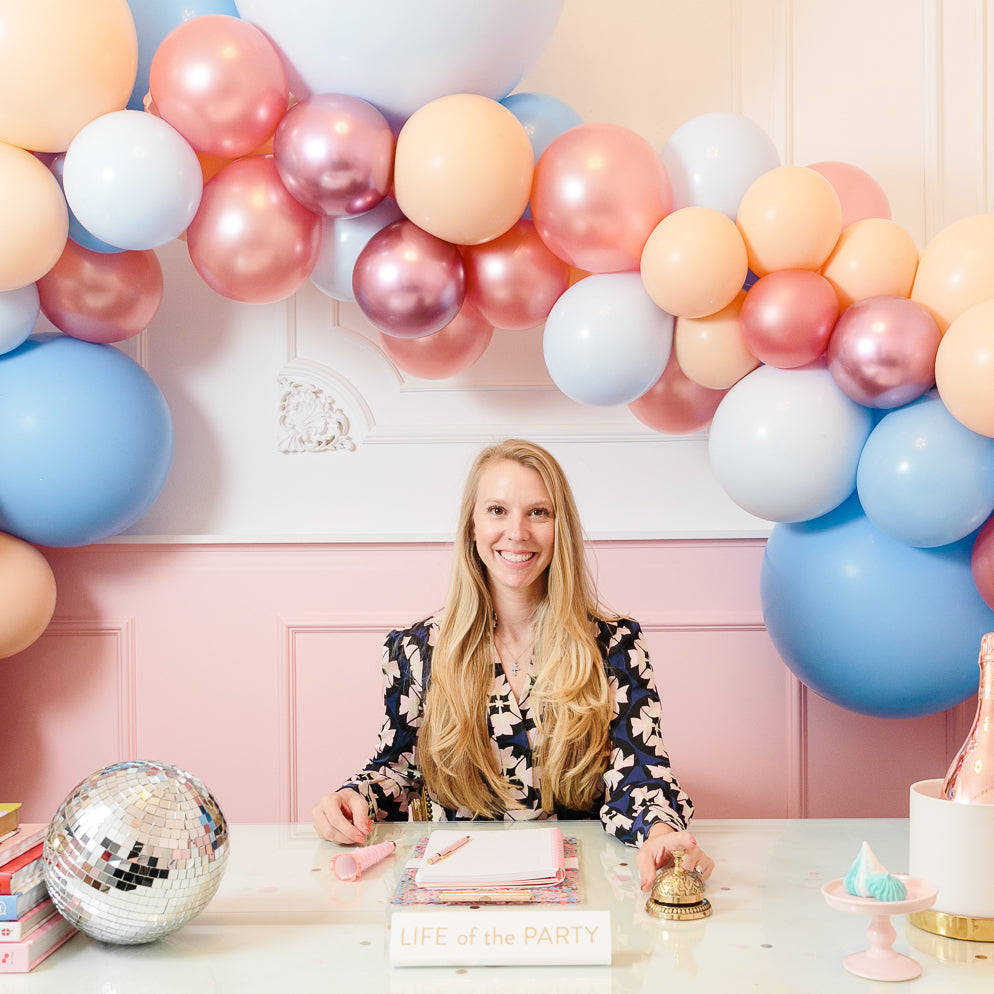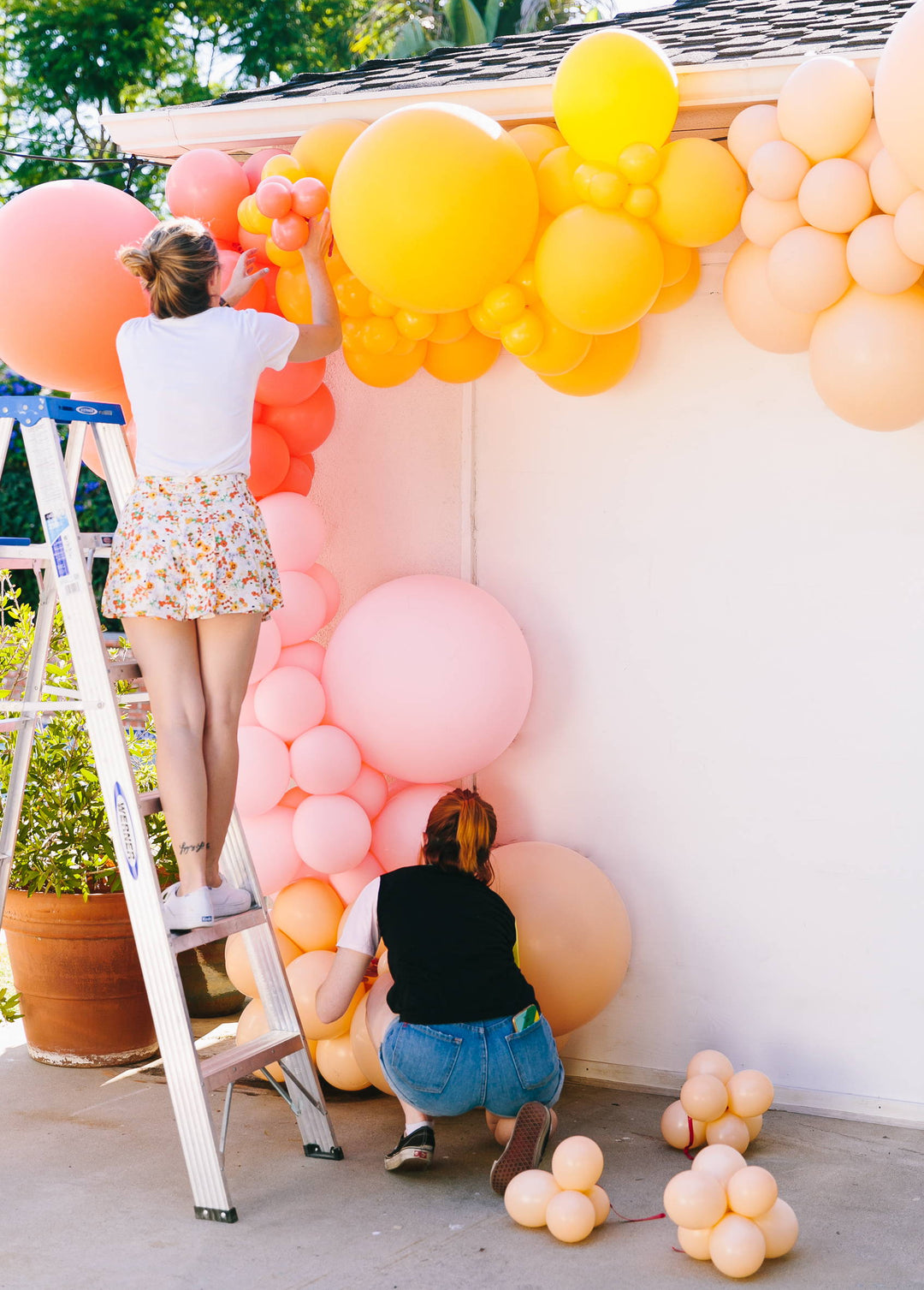 WHO WE ARE
Bonjour Fête is a woman-owned premium party and gift boutique offering a curated and inspired solution for your everyday and holiday hosting needs.
As industry leaders, we pride ourselves in having pioneered the modern party shop with our trendsetting ideas and innovative product curation. Our holiday decor selection is unmatched in quality and stylishness. 
Designed for the modern maker, mama, and millennial, our party shoppe features a handpicked assortment of high-quality tableware, party decor, favors, and gifts from around the globe. We exist because our clients love to celebrate, and in turn, we love to celebrate them!
OUI LIKE TO PARTY
Our eco-conscious balloon bar provides everything from modern latex balloon bouquets to elaborate garlands for party decor that POPS! 
As professional party enthusiasts, our event styling experts offer a range of party planning services. Other talents include custom fringe backdrops, tassel garlands, balloon mosaics, gift wrapping, and more. If you can dream it, we can create it. 
To date, Bonjour Fête has had a hand in helping to throw 130K parties thanks to your orders! And we're just getting started.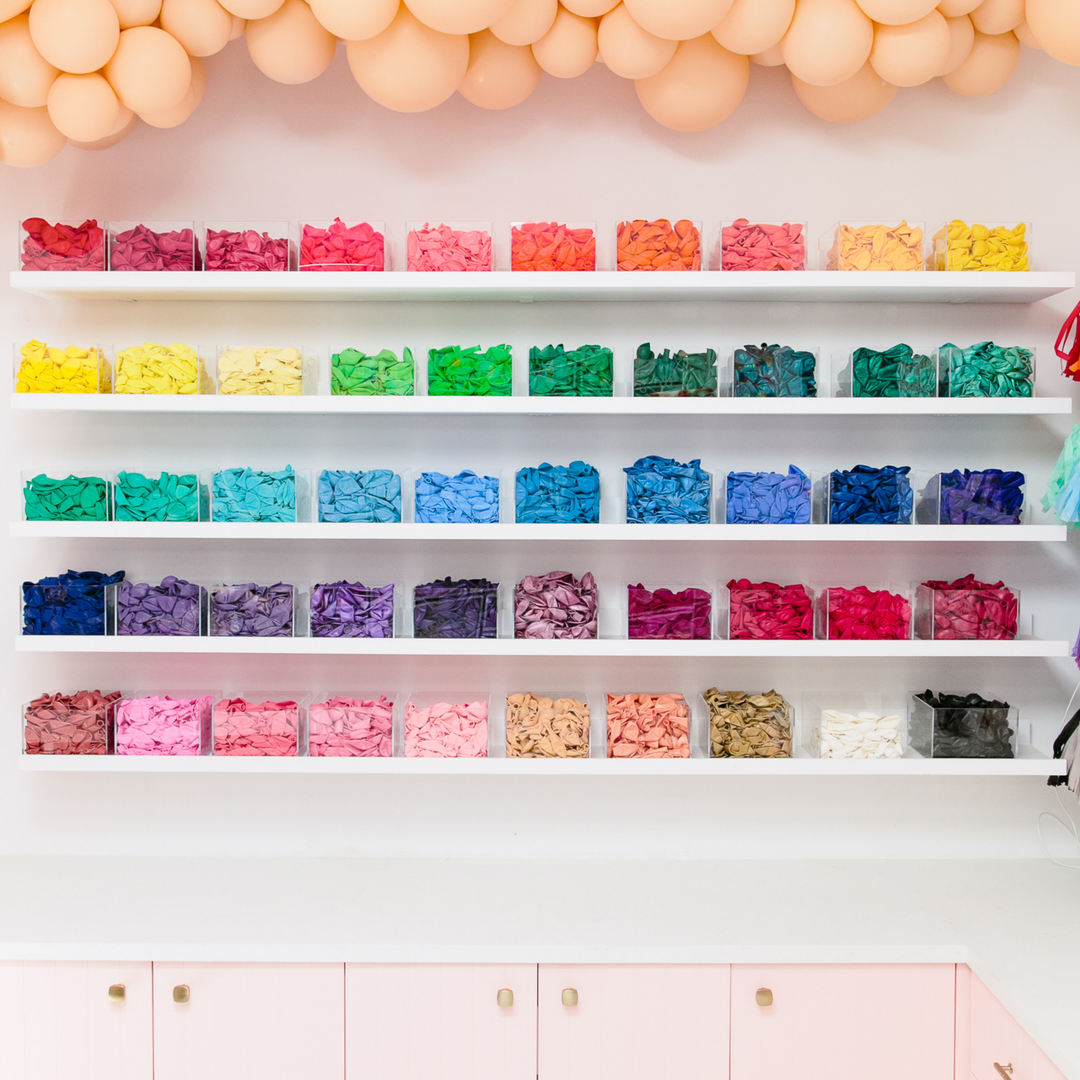 "We bring celebrations to life, and life to celebrations. Our beautifully designed and carefully curated products are for every home and occasion."
— Bonjour Fête
WHAT WE CAN DO
The sky (or ladder height) is the limit. If you can dream it, we can make it!
Take a Peek
VISIT US
With our Palisades Village location & a stocked online shoppe, the party's never too far away!
Ready, Fete, Go!
Let's GET SOCIAL
Connect with us on Instagram to follow the fun in real time!
@BONJOURFETE