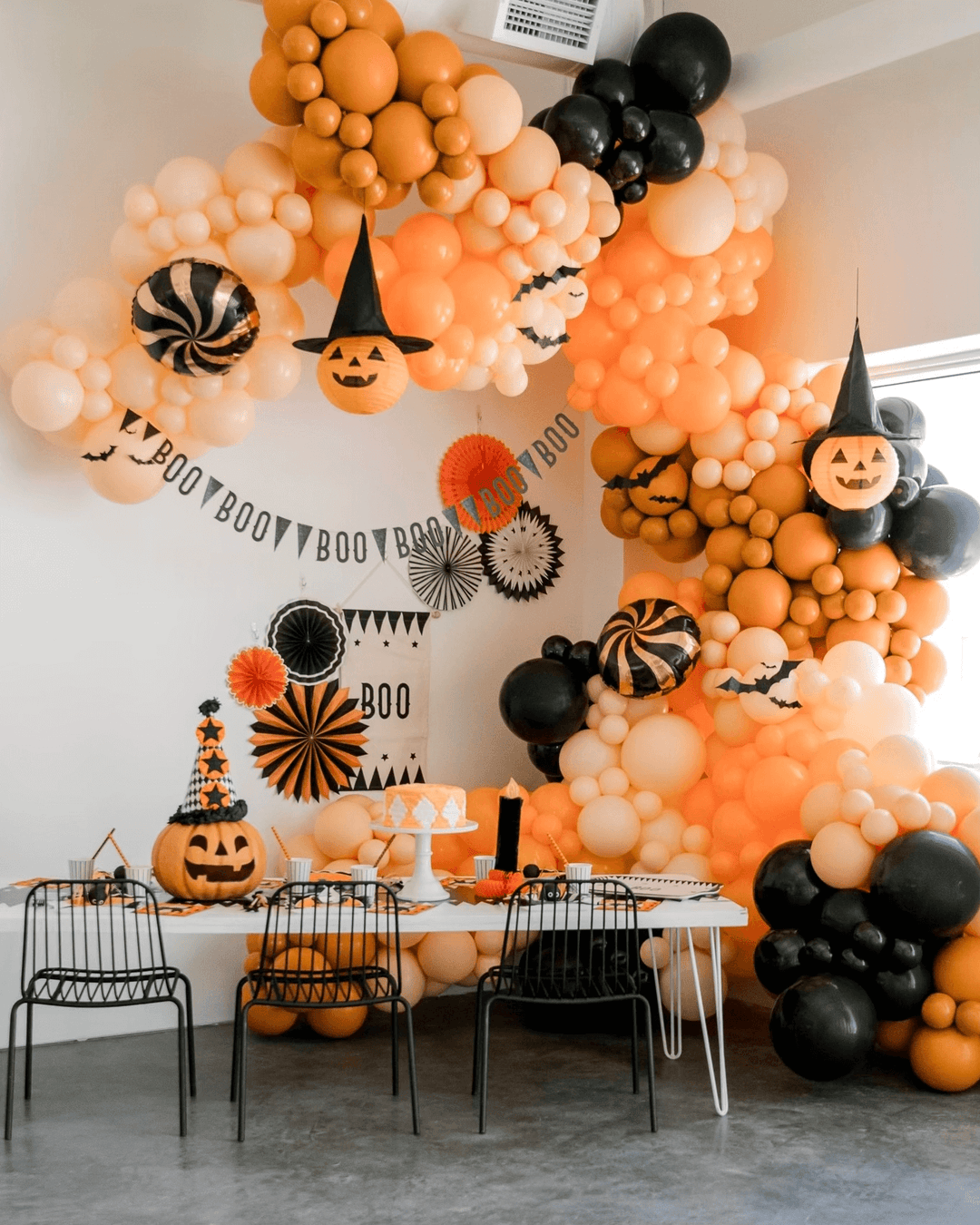 HALLOWEEN HOLIDAY
VINTAGE HALLOWEEN
Searching for Halloween party ideas with a vintage flair? Throw a themed Halloween party with a nod to nostalgia by shopping Bonjour Fête's selection of Vintage Halloween party supplies and Vintage Halloween party decor. Inspired by classic Halloween colors, retro themes, and folk art from artisans like Bethany Lowe and Johanna Parker, our collection of Halloween party goods has everything you need for a kitsch-witch celebration. 
Browse tableware featuring primitive illustrations of black cats with witch hats, carnival cottage ghosts, and other vintage designs—perfect for mixing and matching. Turn your home into a retro haunted house with our Halloween wreaths, centerpieces, and banner sets. Collectors of vintage Halloween decorations will also love our selection of artist-made luxury pieces like paper mâché jack-o-lanterns and trick-or-treat ghost buckets. 
If you're throwing a party full of vintage Halloween-themed fun, be sure to check out our curated Halloween party kit. And don't forget to stock up on party favors, sweet treats, Halloween costumes, and more by shopping the rest of our Halloween collection!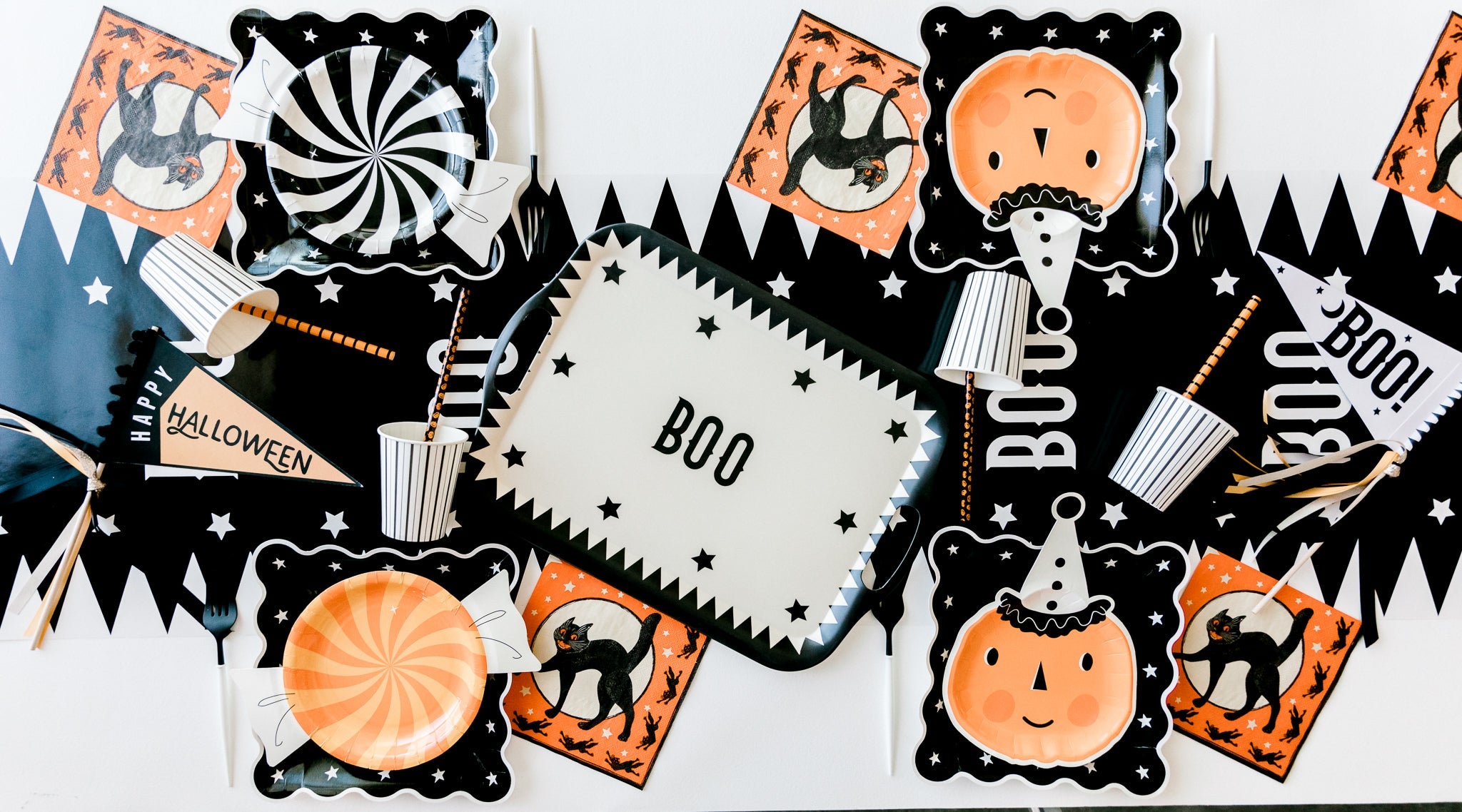 LE BLOG
VINTAGE HALLOWEEN PARTY IDEAS
Host a nostalgic Halloween gathering with our Vintage Halloween party ideas and kitsch Halloween party decorations. Drawing inspiration from traditional Halloween hues, vintage motifs, and folk craftsmanship.
READ MORE