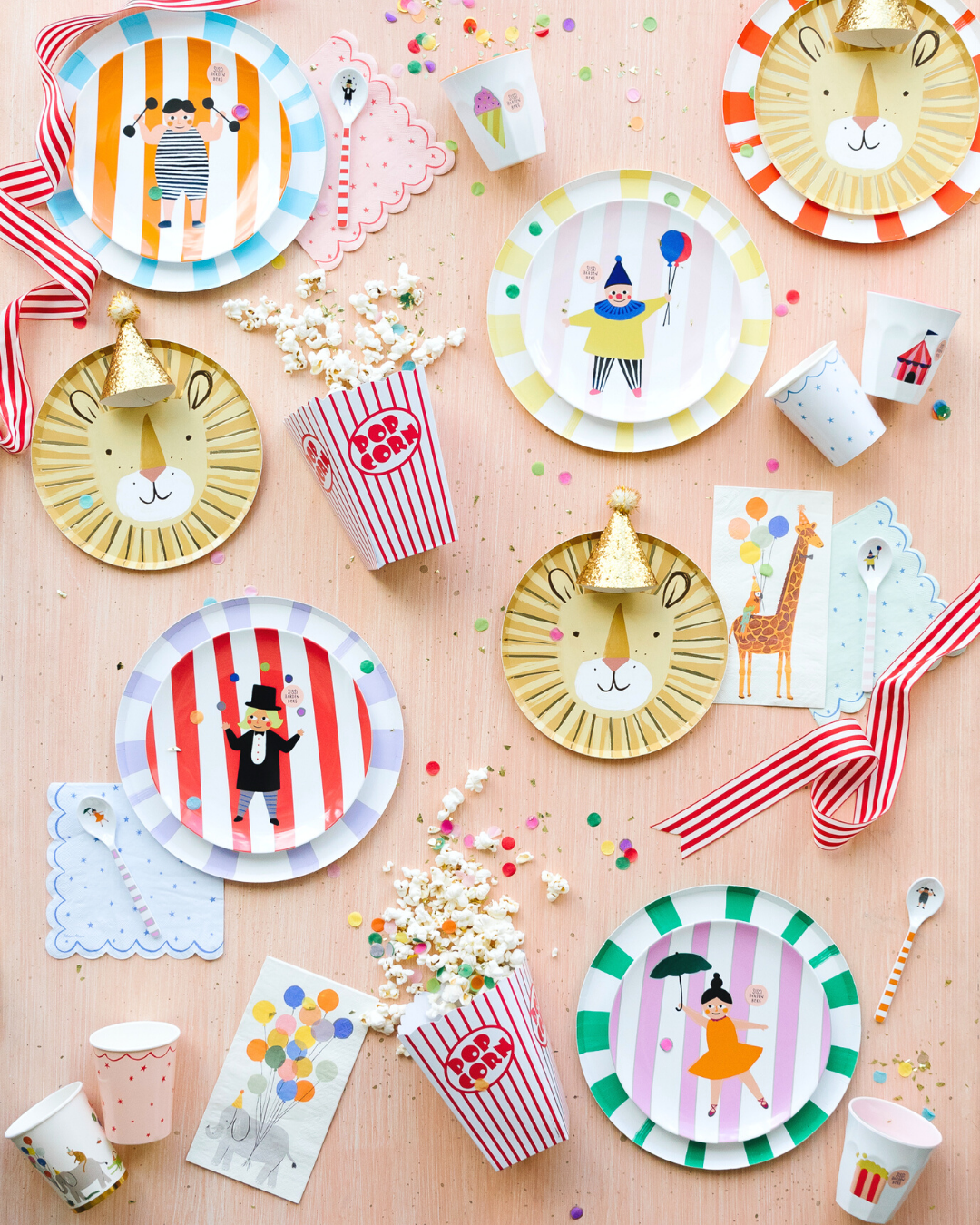 PARTY THEMES
CIRCUS
Step right up to the big top and browse Bonjour Fête's fantastic collection of carnival-themed birthday party ideas and circus party supplies! If you're throwing a circus birthday party or carnival-themed baby shower, you'll find all the supplies needed for a roaring good time. Browse circus-themed party decorations, like rainbow fringe garlands and red and white striped party fans, as well as tableware like lion plates–sure to hold the lion's share of carnival party food. And don't forget to stock up on party animal napkins for your guests to use after eating their cotton candy and circus animal cupcakes! Finally, send the circus home with each party patron by selecting some of our prize-winning party favors.
LE BLOG
CIRCUS BIRTHDAY PARTY IDEAS
Throw a birthday bash your lil' performer will never forget with our Circus-themed party ideas! Let lions, tigers, and more animal friends join the parade, sure to bring a smile to any little one's face at the big top!
READ MORE