How To Host The Perfect Elf-Themed Christmas Party
Searching for some fun Christmas party ideas or party theme? With its lovable characters and iconic quotes, the classic Christmas movie, Elf, is full of holiday party possibilities. That's why we're thrilled to bring you our exclusive Elf-inspired Christmas party collection in celebration of the film's 20th anniversary!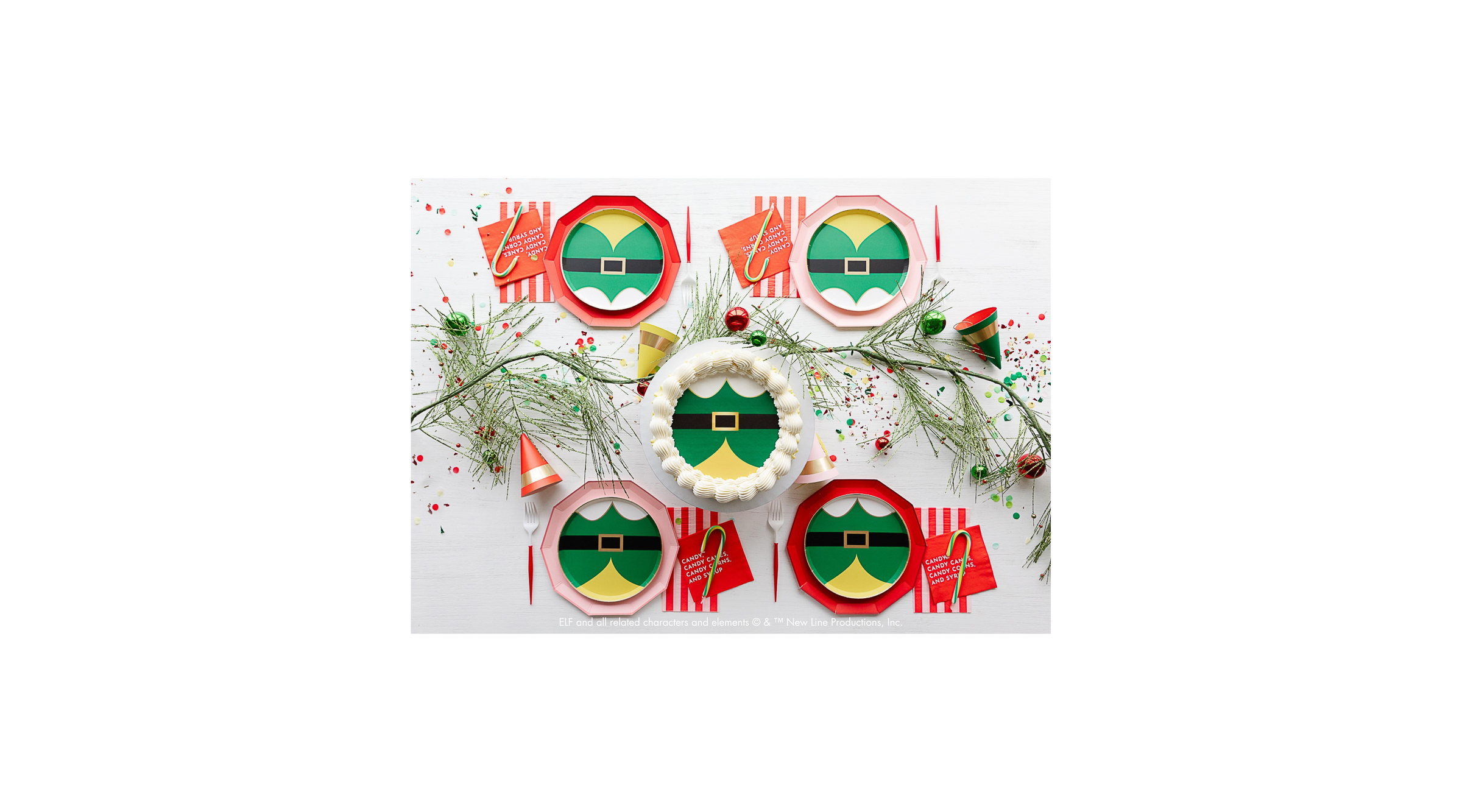 Featuring an array of thematic party supplies, the Elf x Bonjour Fête Movie party collection made in collaboration with Warner Bros. Discovery Consumer Products is perfect for any holiday gathering. So, whether you're planning a cozy Elf movie night or a big Buddy the Elf™-inspired bash, read on! Here's how to host an extraordinary celebration with our must-have Christmas collection.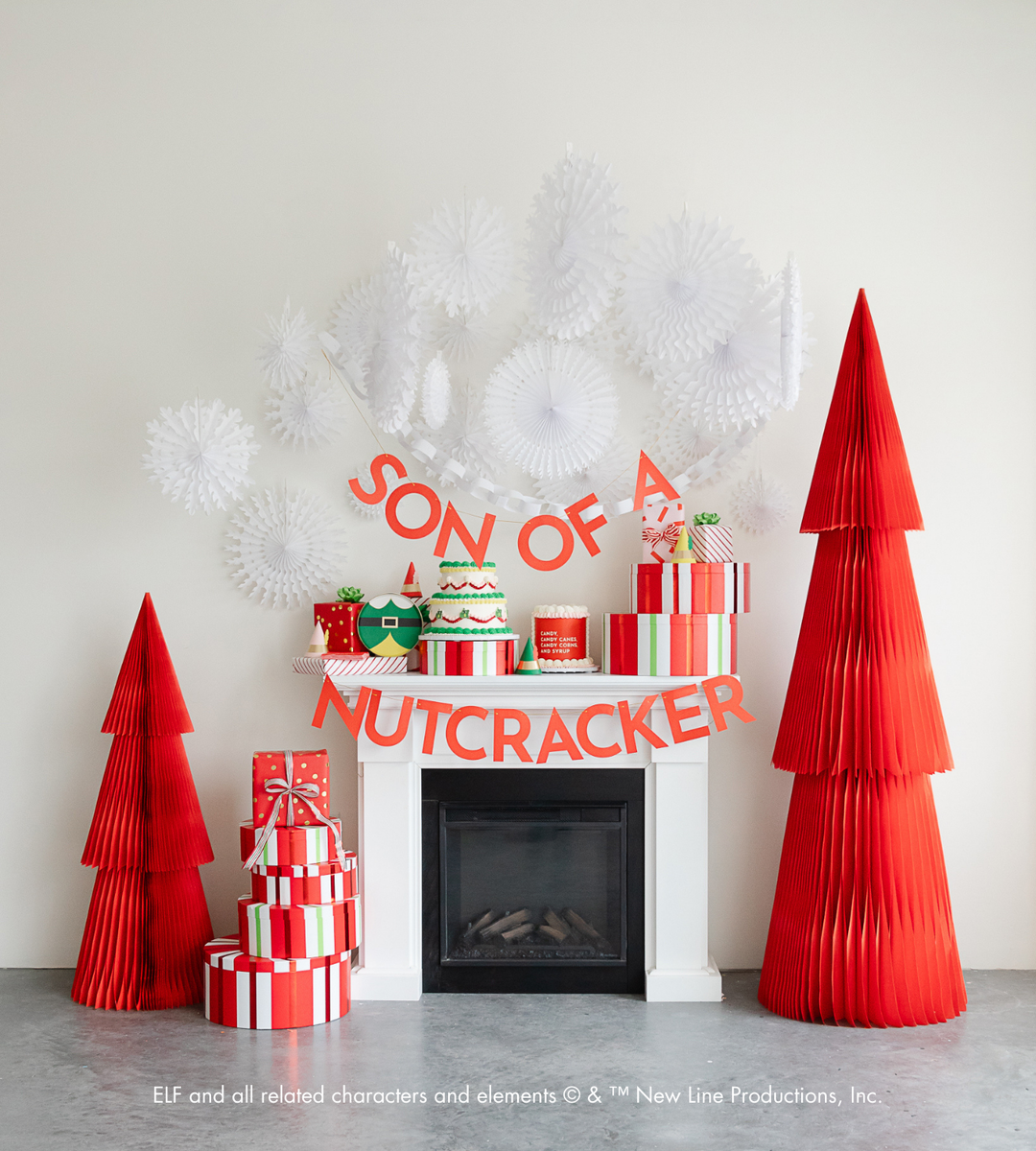 Start by transforming your party space into an enchanting winter wonderland, (Buddy the Elf-style). Get crafty and decorate with DIY paper chains and hanging snowflakes. We recommend creating your own paper snowflakes to hang from the ceiling, just like Buddy the Elf did in the film. For even more color and whimsy, stack some gift-wrapped presents around your Christmas tree and mantlepiece.
Finally, tie the entire whimsical scene together with our "Son of a Nutcracker" banner. A fun decor element that's sure to spark laughter from friends and family.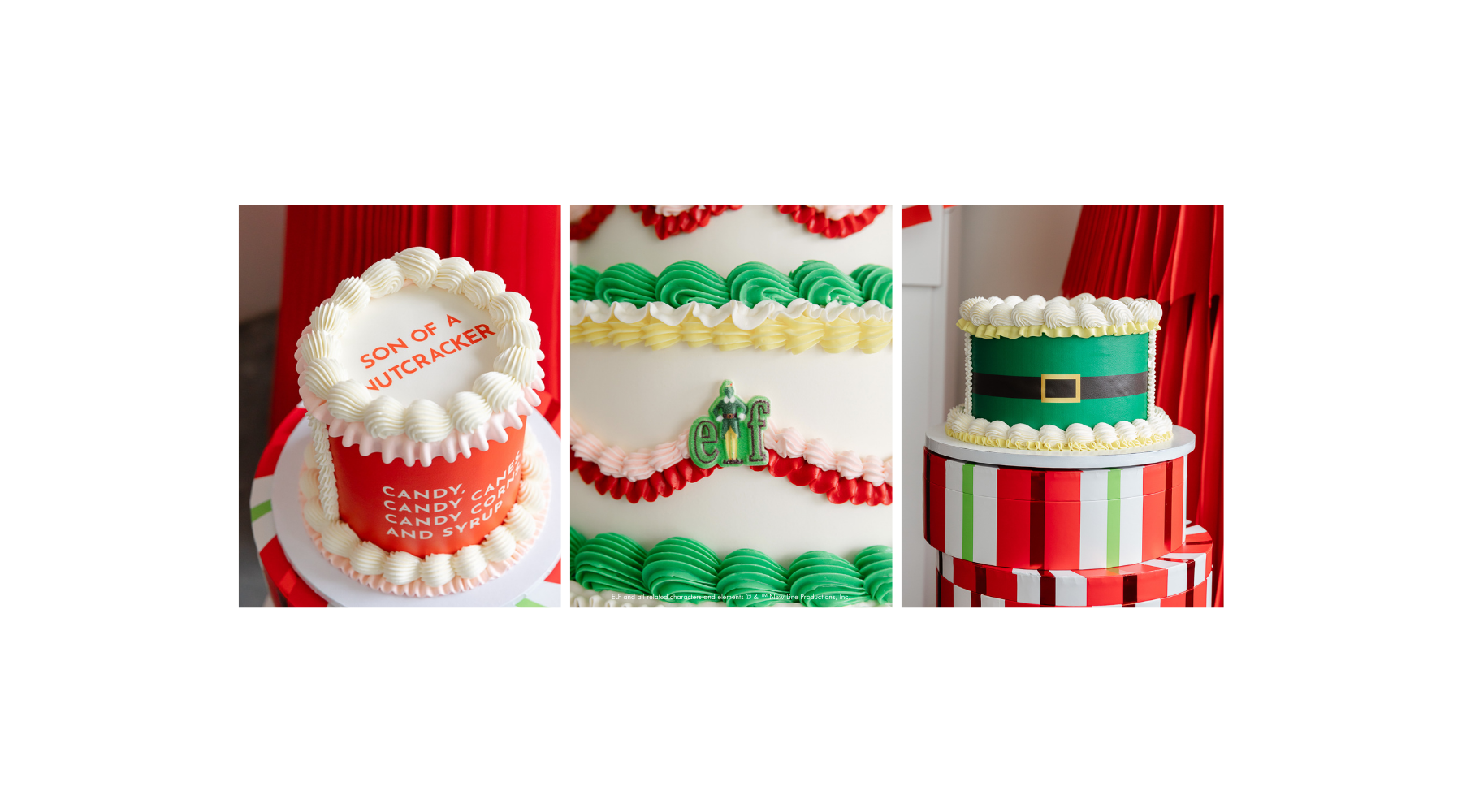 One of the most important elements of any Elf-inspired party is the menu. From sweet spaghetti breakfasts to candy charcuterie boards, there are many ways to embrace Buddy the Elf's unique taste in food. Confetti Cakes Co. made these stunning Elf-inspired cakes for our fête and adorned them with Decopac's cake decorations.
Cakes are one of our favorite holiday desserts, but feel free to serve something simpler, like cookies or hot cocoa. All in all, anything that's sweet, candy-like, or syrupy will do. If you need more guidance, our Elf Candy Small Red Napkins are full of inspiration!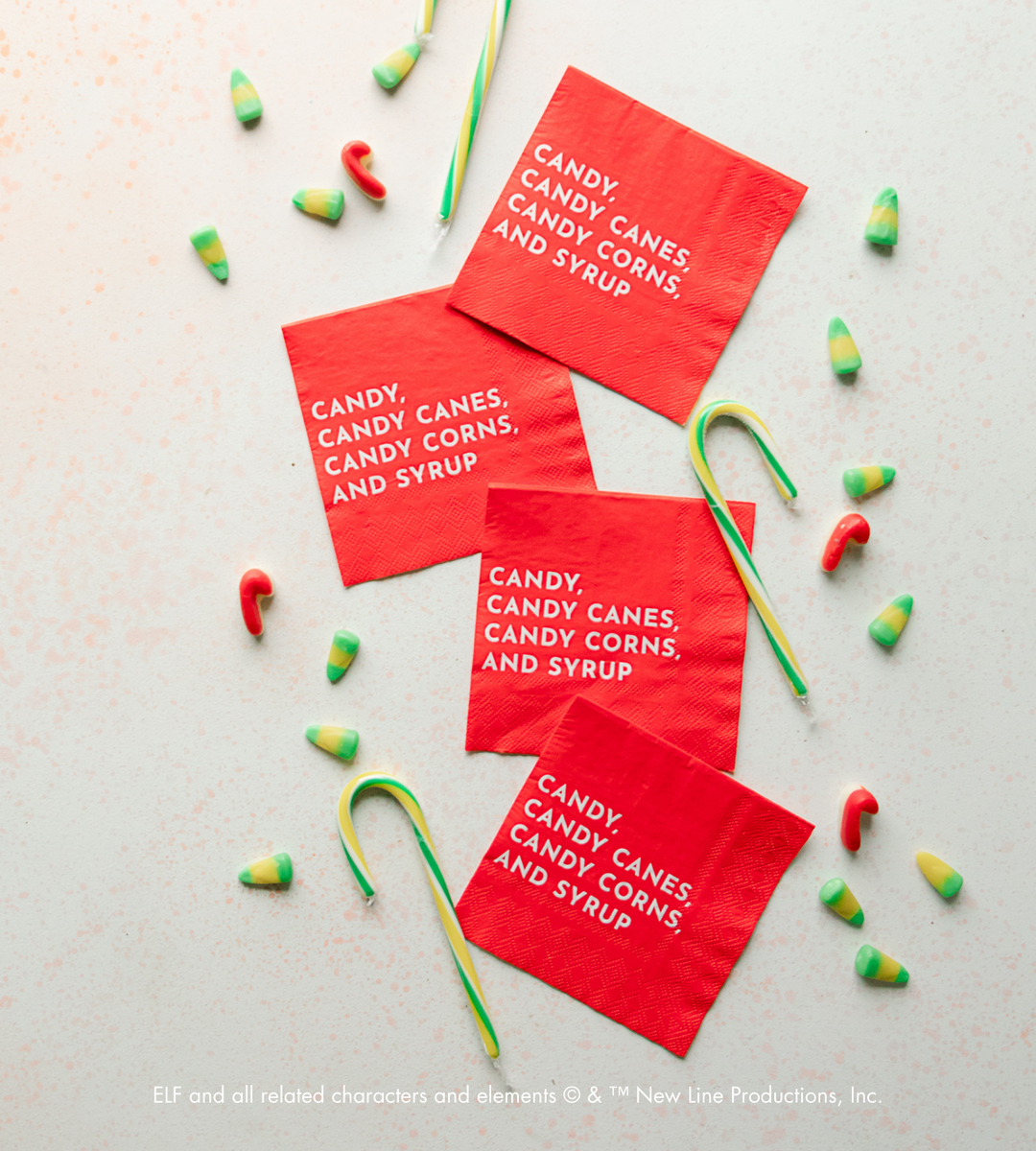 Detailed with everyone's favorite Christmas movie quote, these napkins are the perfect accompaniment to your Elf-themed party. We suggest pairing alongside our Buddy the Elf™ plates for the ultimate festive flair.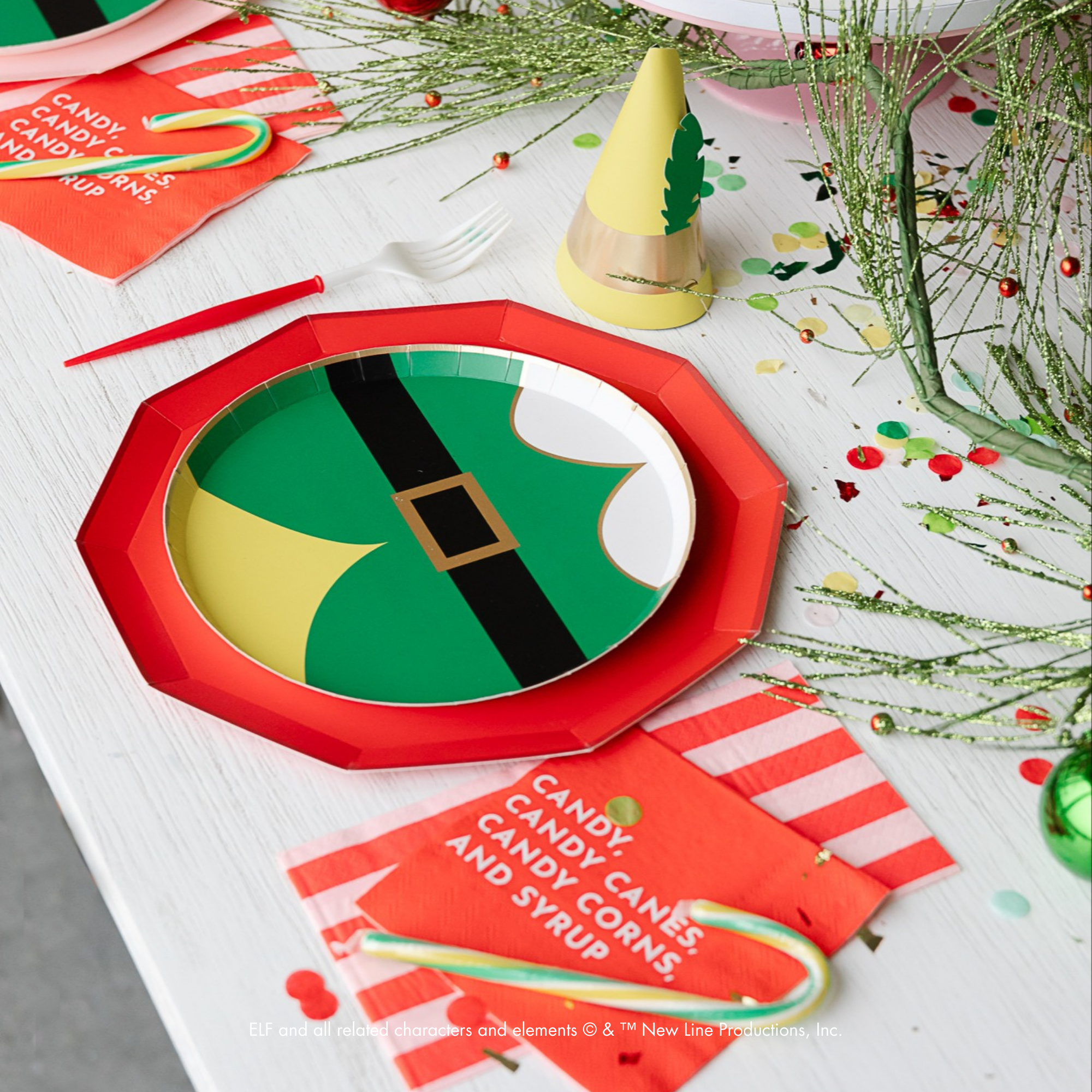 Inspired by Buddy the Elf's jolly green costume, our Elf Small Plates are great for serving small apps and Elf movie snacks. If you're hosting a bigger event, we recommend layering them under our Signature Cherry Red Plates. The classic red and green pairing makes the entire setting feel even more festive.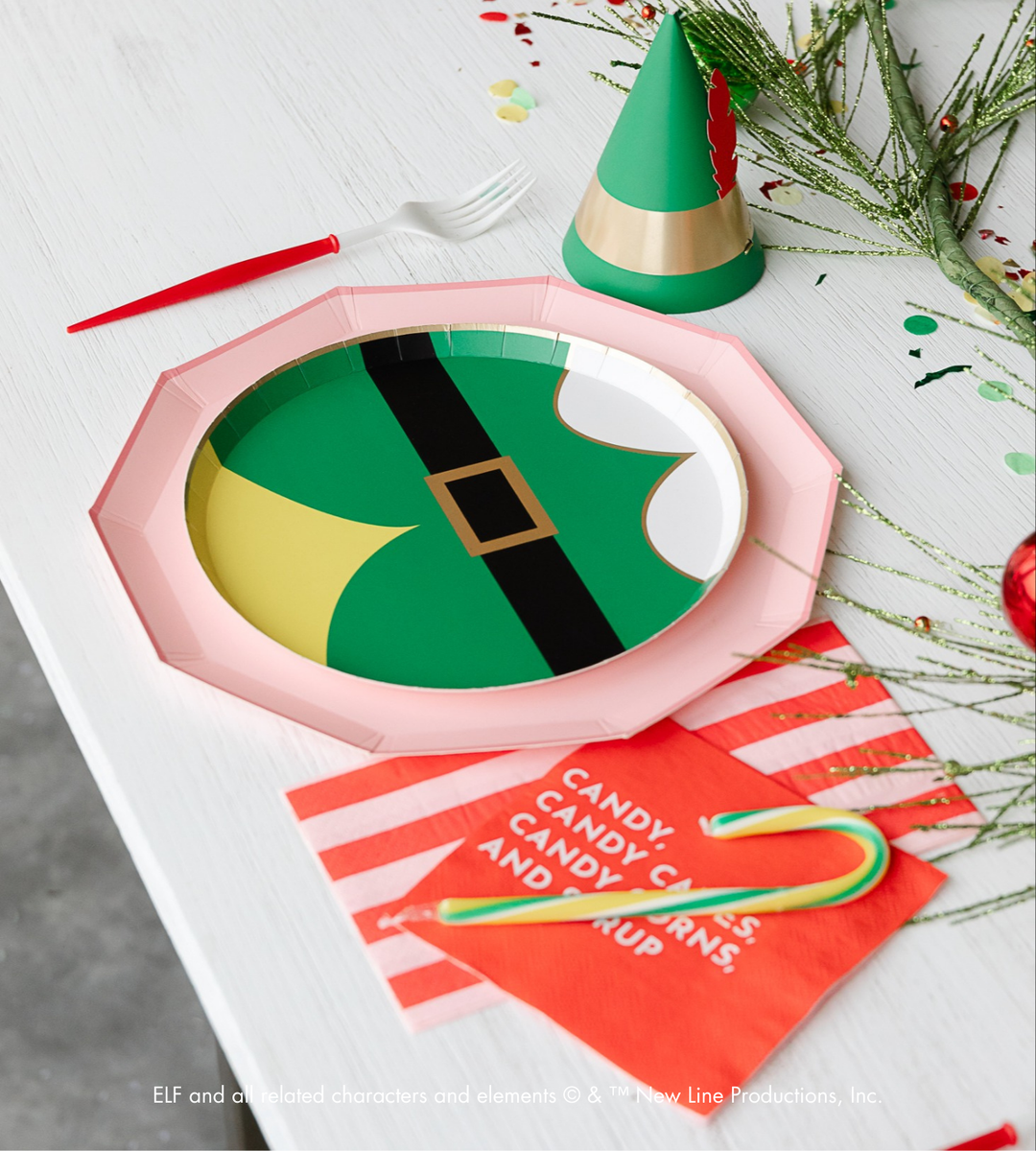 If you're partial to a pink Christmas palette (as are oui), our Signature Petal Pink Plates are très parfait! We chose to alternate the red and pink at each seat to create a more playful ambiance. To tie the entire tablescape together, we embellished each setting with a yellow and green candy cane.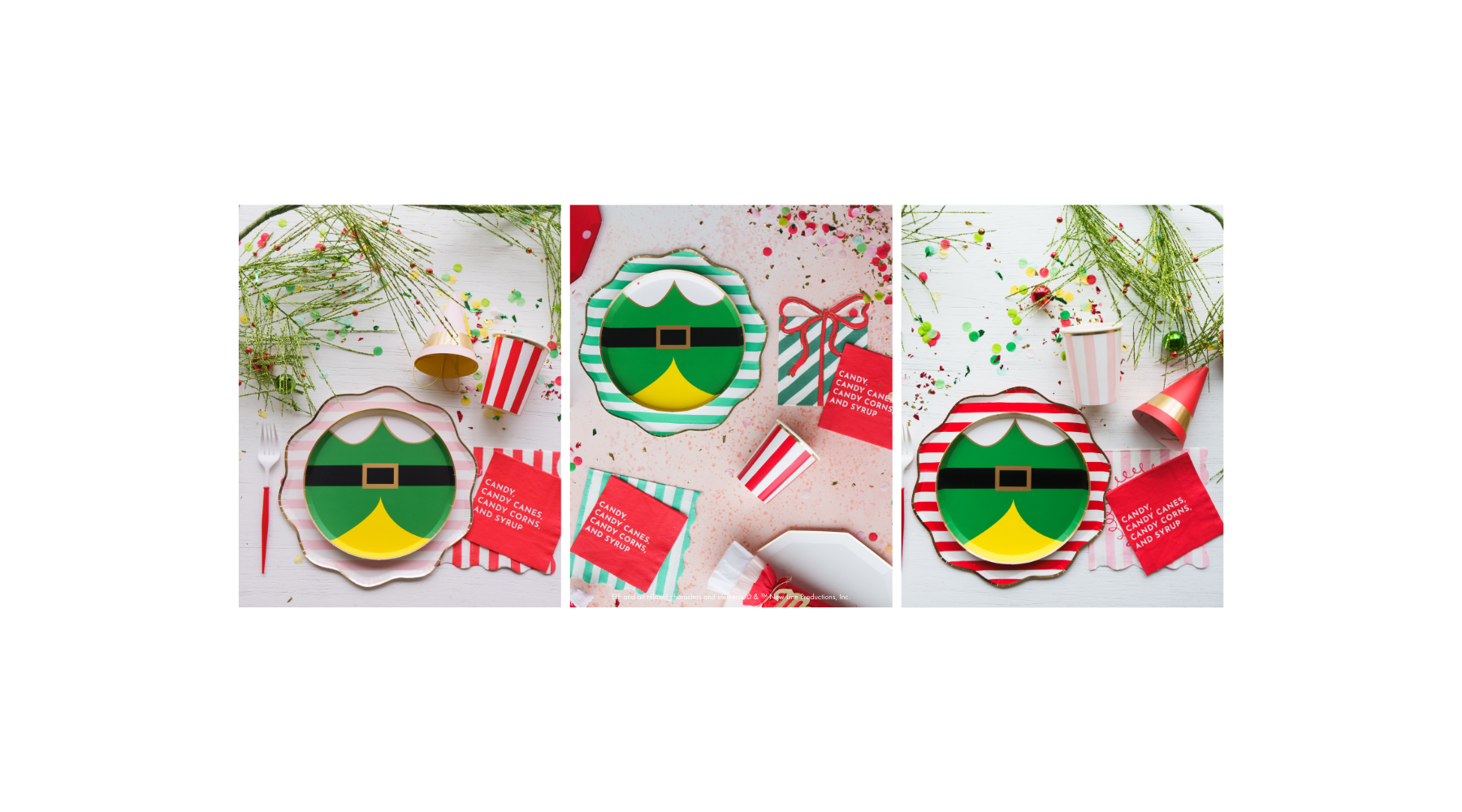 For Christmas parties, having planned activities and entertainment, such as party games or crafts, is crucial. Some of our favorite Buddy the Elf-approved activities include decorating gingerbread houses or going Christmas caroling. A white elephant gift exchange is another quirky idea and perfectly captures the silly spirit of the movie.
No Buddy the Elf Christmas party would be complete without our darling Elf party hats. Designed to resemble Buddy the Elf's hat from the movie, they're the jolliest Christmas party accessory for elves of all ages. (Especially if they're donning one of Taylor Joelle's adorable Elf-inspired costumes!) A fabulous Christmas party favor, we suggest placing one at each setting for your guests to wear throughout the fête.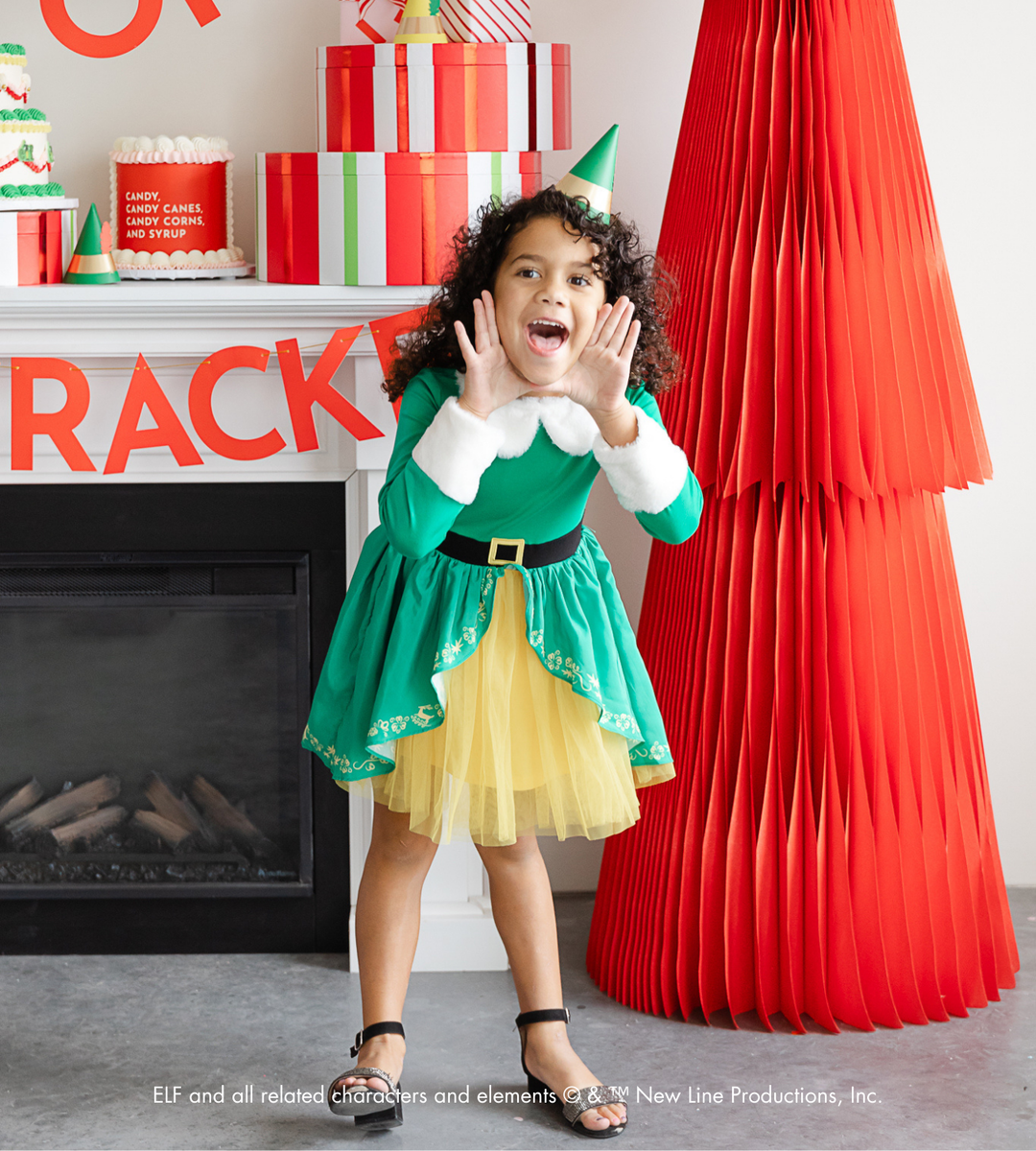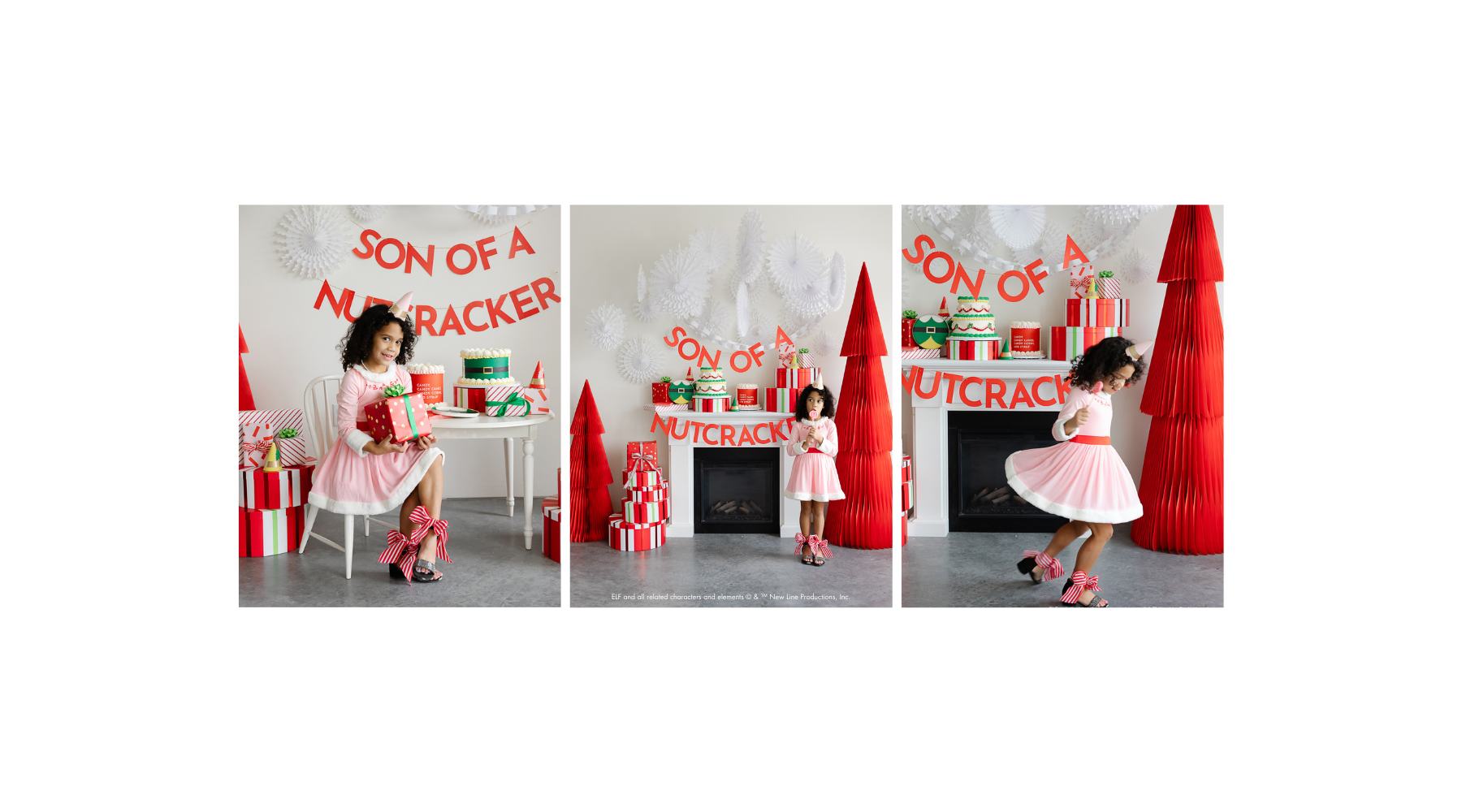 We hope we've inspired you to throw an Elf-inspired Christmas party this holiday season. By embracing the joy and laughter of Elf, your celebration is sure to be as sweet as syrup-covered spaghetti. From our fête to yours, Merry Christmas and Happy Holidays! Xx